TRG News
In January 2016 we moved into our new Log Yard in Newport, ME where Stratton Lumber buys spruce/fir logs & treelength high grade and TRG buys most species and grades of hardwood logs & veneer. Contact Ryan O'Neill for more details. Located at Prentiss & Carlisle's wood yard on Stetson Road.
As of February 1st we stopped buying spruce into our Newport Yard due to a lack of room to physically pile any more logs. Thanks very much for the deliveries and we will keep you informed as to when we will open up for spruce again. We continue to take hardwood logs into Newport and also we continue to take spruce deliveries directly to Stratton Lumber. Please contact Ryan O'Neill for more information.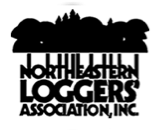 Northeastern Forest Products Equipment Show – May 6 & 7, 2016 in Essex, Jct., VT .
Come visit the TRG booth #238 inside the Expo North building at the Champlain Valley Exposition.